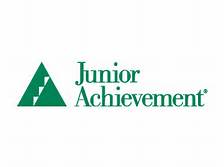 Research shows that even a single exposure to a Junior Achievement program makes a difference. The Western Institute for Research and Evaluation (WIRE) longitudinal study shows that students participating in Junior Achievement programs have a greater comprehension of business concepts and skills than their non-participating peers. In objective-based testing, Junior Achievement students scored an average of 33% higher than non-Junior Achievement students. Research also shows that Junior Achievement students are better than non-Junior Achievement students in the following:
Succeeding at a job
Acting professionally
Taking on leadership roles
Resolving conflicts
Building confidence
Parent volunteers teach Junior Achievement lessons by grade level.
Click here for more details.