Key Facts About Us

Students: 146
Years established: 96
Faculty: 15
Student to teacher ratio: 10:1
A Note from principal tran
Our poor kids (and some staff) seem to be dropping like flies with cold and bugs and viruses—one of my sons included! I have seen many in the office with heads down and flushed cheeks. Although it's so hard to see our students sick, I've seen great responses from teachers and classmates. A student who feels ill almost always has a teacher or fellow student bringing them down and comforting them on the way. One of our Pre-K students who had an especially bad stomach ache had his best friend sitting a seat away from him for a little extra emotional support (although I'm sure he was fine missing the first part of nap time) until he was picked up. These acts of kindness and service are great models of being Christ-like for everyone. I pray that our holy day tomorrow with no school will allow our sick to get some much needed rest!
Pre-K excited for advent!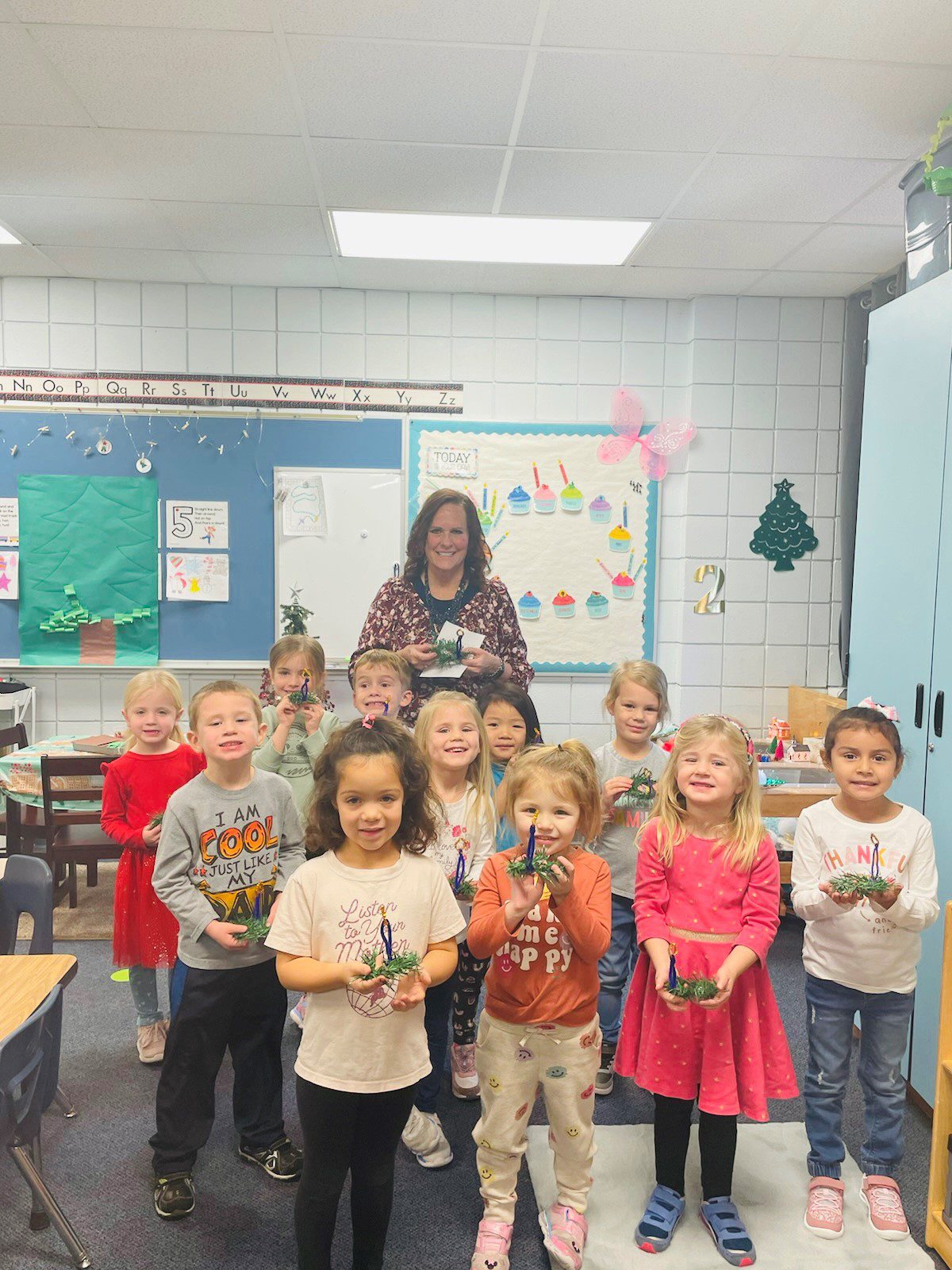 Mission
In the climate of the Gospel values, we strive to provide academic excellence as we serve as a school community and proclaim the good news of Jesus Christ.
Motto
To Know, Love and Serve God
Enjoy your day off and be sure to make it to Mass for the Immaculate Conception at 5:30pm, 6:30am, 8:15am, or 7:00pm.
Go to our Blessed Sacrament School Facebook page and "react" to your favorite School Family decorated pumpkin by Friday (10/21) at 3pm!
St. John School is hosted a "Haunted Dance" on Friday, October 14 from 7pm-9pm. Admission is $5 or $4 with a can of food. Please use blue flier handed out at school as admission ticket.